AMD & Supplements Of The Eye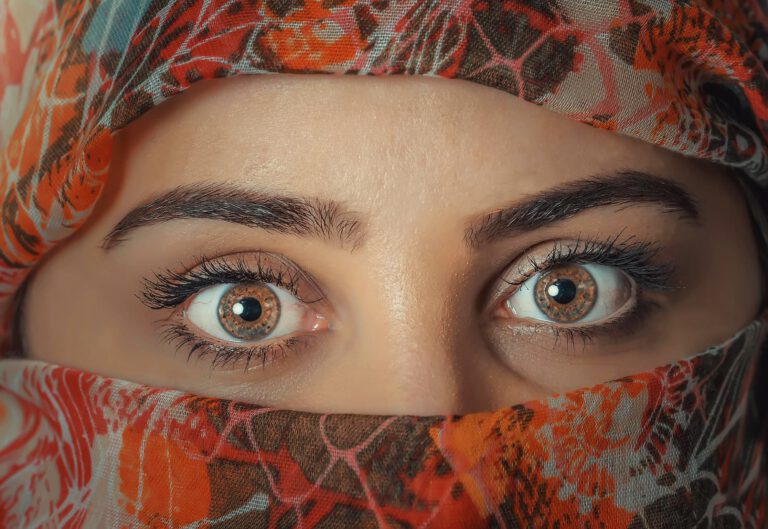 PART 1: What is AMD
Age-related macular degeneration (AMD) is the leading cause of blindness. A cross-sectional study in Singapore was performed in 10,0033 people age 40 and above. The study noted that the prevalence of early AMD at 5.1% of the population. The study noted that AMD was more prevalent in the Chinese and the Indians as compared to the Malay population. 1
AMD is a disease that blurs the sharp, central vision you need for "straight-ahead" activities such as reading, sewing, and driving [Image 1]. AMD affects the macula, the part of the eye that allows you to see fine detail [Image 2]. AMD causes no pain but can lead to poor quality of life. 2
[Image 1] Blurred vision with AMD 3 [Image 2] Healthy eye vs Eye with AMD 4
Researchers have found that the risk of AMD can be lowered by adopting the following healthy lifestyle choices: 2
Avoid smoking

Exercise regularly

Maintain normal blood pressure and cholesterol levels

Adopt a healthy diet rich in antioxidants
PART 2: How To Choose Supplements for the Eye
A landmark trial called the Age-Related Macular Degeneration (AREDS) study was published in 2001. The study recruited 4,757 participants and attempted to identify a supplement formulation that may be able to reduce the risk of progression of AMD. A follow-up study was published in 2013, called AREDS2 with 4,203 participants recruited. The purpose was to identify an improved formulation. The two studies showed a 19-25% reduction of risk in developing advanced AMD. To date, AREDS and AREDS2 is the most evidence-based study that guides us on how to choose an eye supplement. 5
Below are a few supplements to consider to slow the progression of AMD
Lutein & Zeaxanthin 5, 6
Lutein and zeaxanthin are antioxidants found in the eye.

The human body does not produce lutein and zeaxanthin naturally.

They are found naturally in green leafy vegetables

The AREDS2 study recommends a daily supplement of lutein 10mg and zeaxanthin 2mg.
Vitamin C & E 5, 6
Vitamin C is found in fruit and vegetables, whereas Vitamin E is found in nuts, cereals and sweet potatoes.

Vitamin C and E are antioxidants which prevent free radicals from damaging retina cells

The AREDS and AREDS 2 recommends a daily dose of vitamin C 500mg and vitamin E 400 IU
Zinc & Copper 5, 6
Zinc is a trace molecule that brings Vitamin A from the liver to the retina to produce melanin which protects the eye

Poor light vision is linked with zinc deficiency

A high intake of zinc may interfere with the absorption of existing copper in the body. Therefore it is recommended to "balance" the intake of zinc with a combination of copper supplementation.

The AREDS2 recommends a daily dose of zinc oxide 80mg and cupric oxide 2mg
The AREDS and AREDS2 study concluded the recommended formulation for AMD should contain: 5
500 milligrams (mg) of vitamin C

400 international units of vitamin E

80 mg zinc as zinc oxide

2 mg copper as cupric oxide

10 mg lutein and 2 mg zeaxanthin
Other notable eye supplements
Beta Carotene 5, 6
Beta-carotene can be found in carrots, tomatoes, chicken liver

Provides a high source of vitamin A

The AREDS 2 study found that It may increase the risk of lung cancer in people who smoke

It was found to affect the absorption of other nutrients

Beta-carotene 15mg daily was assessed in the original AREDS  study but was eliminated from the AREDS2 study
Omega 3 (DHA) 5, 6
Docosahexaenoic acid (DHA) is found in the retina, suggesting an important function for the eye

A lack of DHA and eicosapentaenoic acid (EPA) intake may result in visual impairment, dry eye syndrome and degradation of the retina.

However, adding DHA and EPA was not shown to have further benefit in the AREDS2 study.

Omega 3 is commonly available as 1000mg of fish oil (providing 180mg of EPA and 120mg of EPA). The recommended daily dose is 1 capsule 3 times daily.
Marigold formulations 5, 7
Marigold flowers (Tagetes erecta L.) contain high amounts of lutein and a minor amount of zeaxanthin

Both lutein and zeaxanthin contributes to eye health [Refer above]
Bilberry formulations  8
Bilberry (Vaccinium myrtillus) is a small dark blue berry.

Bilberry extract  contains high levels of anthocyanins

Anthocyanins are a type of flavonoid which has antioxidant effects

Bilberry supplementation is associated with improvements in symptoms of tired eyes, eye pain, heavy eyes, foreign body sensation

This formulation is suitable for people who spend long hours on the screen
Evening Primrose Oil (EPO) 9
EPO is extracted from the seeds of the evening primrose plant (O biennis)

It contains linoleic acid which is a type of essential fatty acid (EFA). It is a high source of Omega 6.

EPO is normally used for stimulating skin and hair growth as well as maintaining reproductive capability

It is potentially useful for people who suffer from dry eyes

EPO is widely available in local pharmacies in capsule form of 1000mg (to take 1-2 capsules daily)
References:
Prevalence, racial variations and risk factors of age-related macular degeneration in Singaporean Chinese, Indians and Malays. CMG Cheung, X Li, TY Wong, et al. (2014) American Academy of Ophthalmology

Facts about age-related macular degeneration. National Eye Institute. (web accessed May 2019) Web link: https://nei.nih.gov/health/maculardegen/armd_facts

What is age-related macular degeneration? M Haddril & C Slonim. (Web accessed May 2019) Web link: https://www.allaboutvision.com/conditions/amd.htm

Macular Degeneration. Centre for Sight. (Web accessed May 2019) Web link: https://www.centreforsight.com/eye-conditions/macular-degeneration

Age-related macular degeneration Preferred Practice Guideline. AAO Retina & Vitreous PPP Panel, Hoskins Center for Quality Eye Care. (Jan 2015) American Academy of Ophthalmology.

Diet and Nutrition. American Optometric Association. (Web accessed May 2019) Web link: https://www.aoa.org/patients-and-public/caring-for-your-vision/diet-and-nutrition

Lutein content in Marigold Flower (Tagetes erecta L.) concentrates used for production of food supplements. M Sivel, S Kracmar, V Kuban et al. (2014) Czech Journal of Food Science.

Bilberry extract supplementation for preventing eye fatigue in video display terminal workers. Y Ozawa, M Kawashima, K Tsubota, et al. (2015) The Journal of Nutrition, Health & Aging.

A review of the clinical efficacy of evening primrose. D Stonemetz. (2008) Holistic Nursing Practice.