Breast Cancer: Things Women Need To Know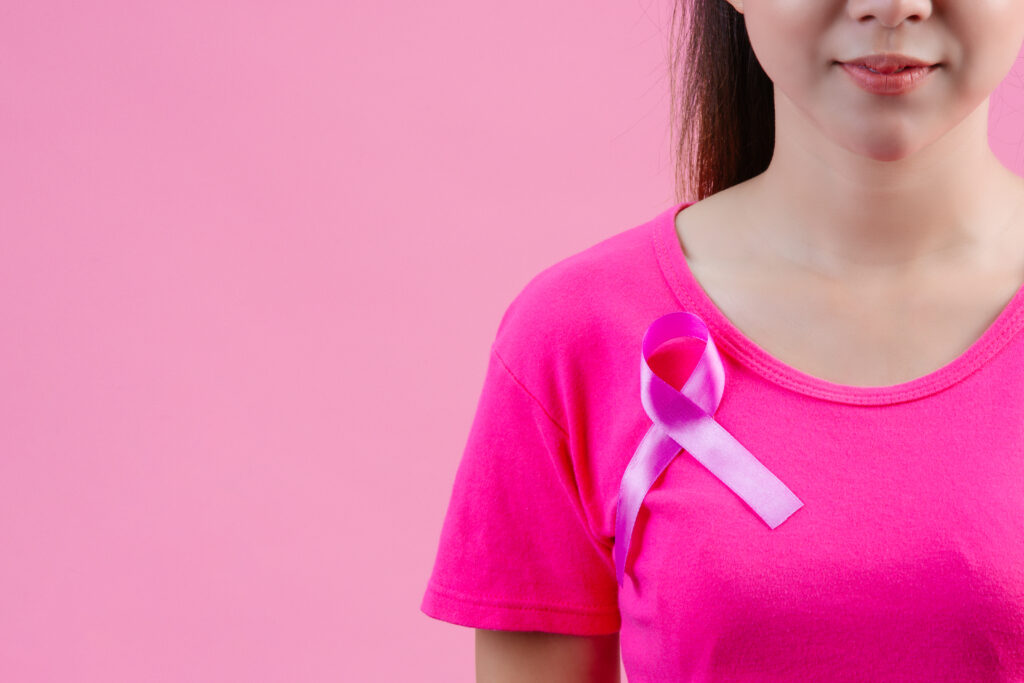 Statistics
Breast cancer is the most common cancer among women. There were about two million new cases diagnosed worldwide last year. It means that a woman is diagnosed with breast cancer somewhere in the world every 15 seconds and more than six women die of breast cancer every five minutes worldwide. These shocking figures only serve to underline the fact that many women today will be facing a battle with breast cancer at some point in their lives.
According to the Malaysian National Cancer Registry (MNCR) Report 2011, breast cancer is also known as the most common form of malignancy affecting women. The disease burden of breast cancer affects 31.1 percent of all women living with cancer in this country. The cumulative risk (CumR) was highest among Chinese and lowest among Malay. The percentage of breast cancer cases diagnosed at stage I and II was 57 per cent. At this stage, the disease is usually operable and can be treated with curative intent. However, about 25-45 per cent of patients experience relapse and those with metastatic or unresectable disease are generally incurable.
Stages of Breast Cancer
In Situ Stage: The presence of abnormal cells that are confined to the layer of cells where they originated.
This stage can be categorized into ductal carcinoma in situ (DCIS) and lobular carcinoma in situ (LCIS). LCIS is generally believed to be a benign condition associated with increased breast cancer risk, but without potential to progress to invasive cancer. DCIS is a precursor to invasive cancer while not all progresses. 
Local Stage: The invasive cancer that is confined to the breast.
Regional Stage: The cancer that has spread to surrounding tissue and/or nearby lymph nodes.
Distant (Metastatic) Stage: The cancer that has spread to distant organs and/or lymph nodes, including nodes above the collarbone.
Benefits of Early Screening /Detection
Early detection is very important as it could reduce the mortality rate. When breast cancer is detected early, the size of tumor and its rate of spreading can be controlled meanwhile increase the survival rate and positive outcome.
 Screening serves the purpose of testing women in order to identify cancers before any symptoms appear. American Cancer Society recommendations for the early detection of breast cancer vary depending on a woman's age. Women ages 40 and above should have the choice to start annual breast cancer screening with mammograms.
Mammography is a low-dose x-ray image of breast tissue. Early detection of breast cancer by mammography reduces the risk of breast cancer death and increases treatment options. For example, less extensive surgery, use of chemotherapy with fewer side effects or may have the option to forgo chemotherapy.
Digital Breast Tomosynthesis (3D mammography) is done by taking multiple breast images in combination with digital 2D mammography which can be used to construct a 3D image of the breast.
Breast MRI uses high-powered magnets along with radio waves and computers to produce an image. This method is used to screen women at increased risk of breast cancer.
Breast ultrasound is used to evaluate abnormal findings from a mammogram or physical exam. It is completed with a wand-like handheld device that captures images of the breast with sound waves.
Breast self-awareness indicates that all women should become familiar with both the appearance and feel of their breasts and report any changes promptly to their physician. If a lump or other symptoms developed, women should contact a doctor immediately even after a recent normal mammogram.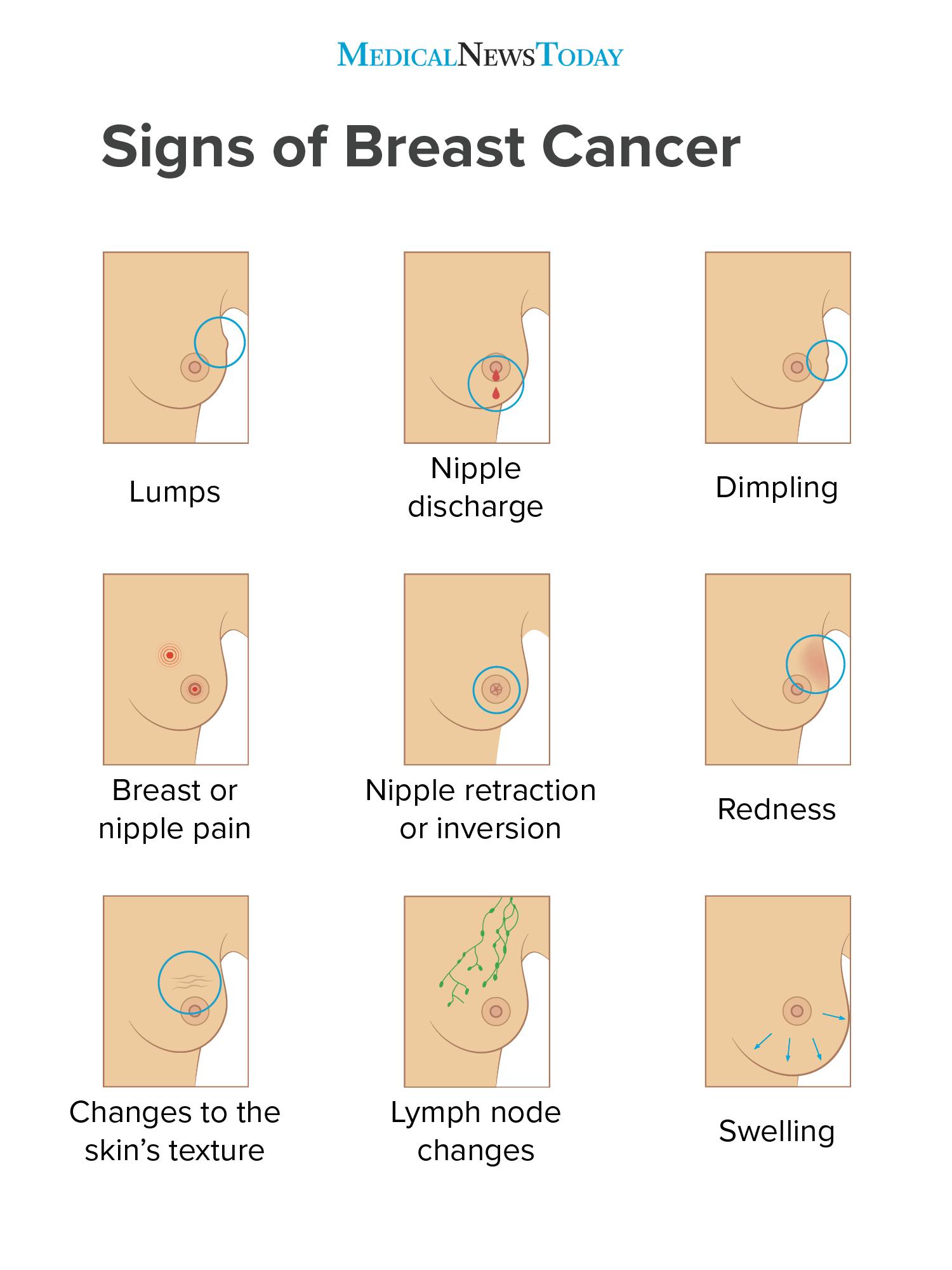 Image credit: Medical News Today
Support For Women Who Have Breast Cancer
Breast Cancer Foundation 603-79600366 (https://www.breastcancerfoundation.org.my/)

 National Cancer Society Malaysia 1-800-88-1000 (https://cancer.org.my/get-help/)

 Breast Cancer Welfare Association Malaysia 603-79540133 (https://www.breastcancer.org.my/)
References
1 in 30 Malaysian women will have breast cancer, so get checked now. S. Indramalar. (Web accessed March 2020). Web link: https://www.thestar.com.my/lifestyle/family/2019/10/16/breast-cancer-2/
Beating the odds in breast cancer. Meera Murugesan. (Web accessed March 2020). Web link: https://www.nst.com.my/lifestyle/heal/2019/02/464498/beating-odds-breast-cancer
What is breast cancer?. Centres for Disease Control and Prevention (CDC). (Web accessed March 2020). Web link: https://www.cdc.gov/cancer/breast/basic_info/what-is-breast-cancer.htm
Epidemiology of breast cancer in Malaysia. Cheng Har Yip, Nur Aishah Mohd Taib, and Ifrah Mohamed (2005).  Asian Pacific journal of cancer prevention: APJCP.
Breast Cancer Facts & Figures 2019-2020. Atlanta: American Cancer Society, Inc. 2019. (Web accessed March 2020). Web link: https://www.cancer.org/content/dam/cancer-org/research/cancer-facts-and-statistics/breast-cancer-facts-and-figures/breast-cancer-facts-and-figures-2019-2020.pdfv