Fluoride or Fluoride Free Toothpaste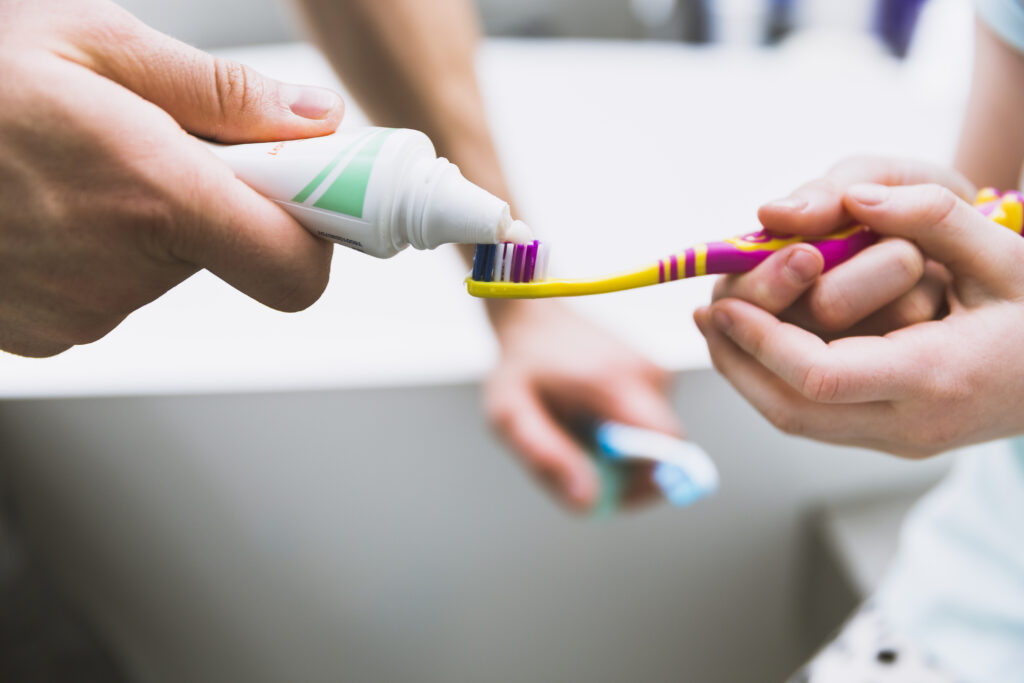 Fluoride-free toothpaste is now becoming a trend in Malaysia. These toothpaste brands come from Europe, New Zealand and Australia. Many might wonder what's the deal with fluoride-free versus fluoride toothpaste.  This article surmises the debate out there when choosing between fluoride and fluoride-free toothpaste.

The Debate
Choose Fluoride Toothpaste
Fluoride is clinically proven to strengthen tooth enamel

1, 2

Reduce tooth decay and cavities significantly since its discovery

1

Safe in small amounts when used topically

2

Cases of toxicity are very rare

2

European Academy of Pediatric Dentistry (EAPD) recommends the use of fluoride toothpaste to everyone including pregnant women and children

2

Ministry of Health Malaysia recommends the use of fluoride toothpaste for brushing teeth

3
Choose Fluoride-Free Toothpaste
Fear of overexposure to fluoride – Tap water in Malaysia has already a fluoride concentration of 0.4 – 0.6mg/L.

4

Overexposure to fluoride may lead to dental fluorosis (a form of enamel deformation)

2

Overdose of fluoride associated with toxicity symptoms ranging from nausea, weakness to even muscle paralysis

2

 

Fluoride free toothpaste such as "Red Seal" contain no artificial colors, harsh chemicals and are all natural ingredients and therefore very safe
Take away message
Consider rather the needs of yourself and your family before choosing, i.e. teeth whitening, gum care, kids' toothpaste, sensitive teeth and chemical free.

Avoid the following preservative ingredients in toothpaste: Triclosan

5

 and parabens

6

 

For children, try to avoid fluoride toothpaste as they have a habit of swallowing toothpaste

 

Choose a high quality product that is also safe as you're putting it into your mouth about 700 times a year

 
1. Weighing your toothpaste options. (Access July 2018) Web link: https://www.webmd.com/oral-health/guide/weighing-your-toothpaste-options#1
2. Fluoride: A review of use and effects on health. D Kanduti, P Sterbenk and B Artnik. (2016). Mater Sociomed.
3. Oral Health Program. (MOH) (Access July 2018). Web link: http://ohd.moh.gov.my/v3/index.php/en/faq/oral-health-faqs12
4. Syarikat Bekalan Air Selangor (SYABAS). Consumer FAQ. Q9. (Accessed July 2018) Web link: https://www.syabas.com.my/consumer/frequently-asked-questions-faqs#q9