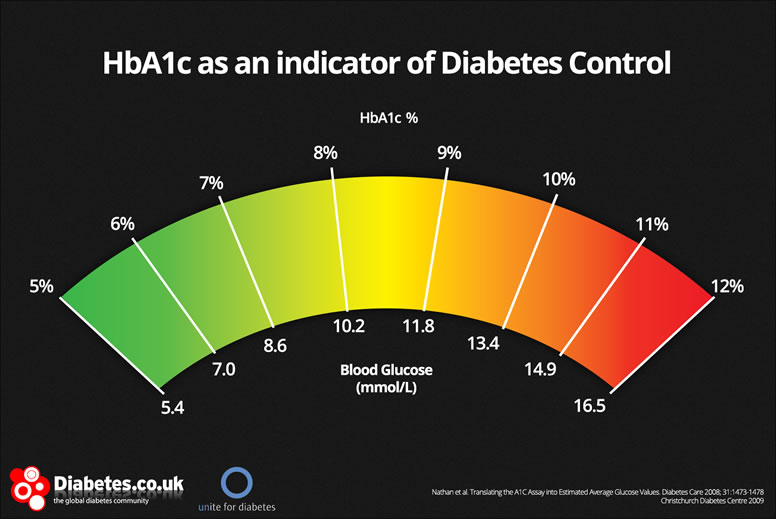 Image 1. HbA1c & Blood Glucose as Indicators of Diabetes Control. (Source: Diabetes.co.uk)
What is HbA1c? 
HbA1c (glycosylated haemoglobin) reflects your average blood glucose level over 3 months. It is used to track diabetes control over a longer period 
HbA1c level of 5.7% and below is

normal

. 

HbA1c levels of 5.7% to 6.3% indicate

pre-diabetes

.

HbA1c levels of 6.3% and higher indicate

diabetes

. 
What is Self Monitoring of Blood Glucose (SMBG)?
SMBG is where one checks blood sugar levels by using a blood glucose meter at home. This helps you to recognise 
How different foods, activities affect your sugar level

If your diabetes treatments are working

When your blood glucose is too low

When your blood glucose is high
A diabetic person's sugar level should be:
4.4-7.0 mmol/L (before meals) 

4.4-8.5mmol/L (2 hours after meals)
So, Which Is A Better Test? There are Pros & Cons For Both

HbA1c is Not for Everyone
There are also a few conditions whereby HbA1c is not a suitable option for monitoring sugar levels:
Adolescents (<18 years old) 

Patients taking medication that may cause rapid glucose rise e.g. steroids, antipsychotics

People taking iron supplements

Patients with acute pancreatic damage

Patients with chronic kidney disease (CKD) stages 4 or 5 

Patients on erythropoietin injections

Patients who have anaemia
Takeaway: Make Use Of Both
There is no best method to test blood sugar levels, but at least we know we have options to better control blood sugar levels! Some Caring Pharmacy outlets provide both types of tests. Speak to our pharmacist to find out more.
Below are some messages from our sponsors regarding the glucometers you can consider using for your Self Monitoring of Blood Glucose!
How To Get Started? 
OneTouch Select Simple and OneTouch Ultra Plus Flex require 2 steps only and show your result with the ColorSure TechnologyTM, which makes it easier for you to understand if your reading is within range. 
Predicting HbA1c with SMBG via Health2Sync
The Health2Sync can be downloaded on any smartphone. The app can be linked to the One Touch Ultra Plus Flex glucometer.

When the app is used for at least 14 days, with a minimum of 5 recorded blood glucose readings (SMBG) in the past 1 month – the App will be able to predict a HbA1c estimate. 

This A1C prediction calculator is automated for app users and is one of a kind. 

This function means there is no need to wait 3 months to get a HbA1c reading. 

Try out the Health2sync App along with OneTouch Plus Flex for SMBG


One Touch Promotion
OneTouch Promotion- RM30 Instant Rebate
From 10 Aug 2021 till 3 Jan 20211, purchase 1 set of OneTocuh Ultra Plus Flex Kit Blood Glucose Starter Kit + Ultra Strip 50s and get an instant RM30 OFF.
Visit any CARiNG Pharmacy store for more information.
References:
Management of Type 2 Diabetes Mellitus (6th Edition). Ministry of Health Malaysia. (2020). Clinical Practice Guidelines
A community awareness message brought to you by: