Are You a Pre-diabetic?
A person who is pre-diabetic would have higher than normal blood sugar levels but not high enough to be considered diabetic. If left uncontrolled, the blood sugar levels of a pre-diabetic might increase and develop into diabetes. 
If you have a glucose meter and your blood sugar levels are >5.6mmol/L (Fasting for 8 hours), or >7.8mmol/L (2 hours after a meal),  the following diagnostic tests can determine if you are pre-diabetic or diabetic.

Find your nearest CARiNG Pharmacy for an instant HbA1c test.
Health Tips To Prevent Conversion of Pre-diabetes to Type-II Diabetes
It can be scary to find out that you are a pre-diabetic, but do not be demotivated. The following tips are proven to control your blood sugar levels, thus preventing the conversion of a pre-diabetic state to a diabetic state:
Tip 1:  Lose weight. Target a reduction of at least 7% from the original weight
Example: A person with body weight 85kg should lose weight to 79kg.
Tip 2: Exercise More. Perform physical activity for at least 150 minutes a week 
Examples: Fast walking, cycling, gardening, moderate housework, dancing, badminton, low impact aerobic
Tip 3: Eat Healthy. Choose low-calorie, low-fat diets. Increase your intake of dietary fibre, whole grains, legumes, nuts, fruits and vegetables. Minimise intake of processed food.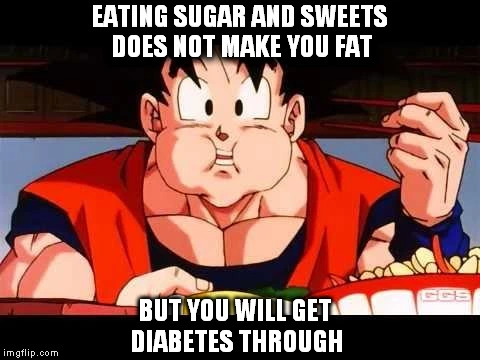 Eat Healthy Example 1:  
Follow the Malaysian Healthy Plate Model with plenty of vegetables and fruits and control portion size of meals.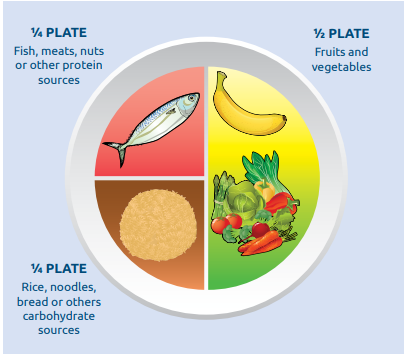 Eat Healthy Example 2:
You should avoid taking high glycemic index (GI) food, but to take low GI food.

Self-Monitoring of Blood Glucose (SMBG) in Pre-diabetes Between Meals
SMBG is an approach whereby people with pre-diabetes and diabetes can measure their blood sugar themselves using a glucose meter.

Based on the reading, you can check whether the current diet plan would help you to have a better control on blood sugar.

Target a blood sugar level of

 <5.6mmol/L

(Fasting for 8 hours/Pre Meal), or

<7.8mmol/L

(2 hours after a starting mea/Post Meall)

An effective method is to closely monitor the blood sugar level difference between pre meal & post meal. Try to keep the difference of less than 2.8 mmol/L.

2

See an example below.

With this method, you will know what you can eat and what you shouldn't.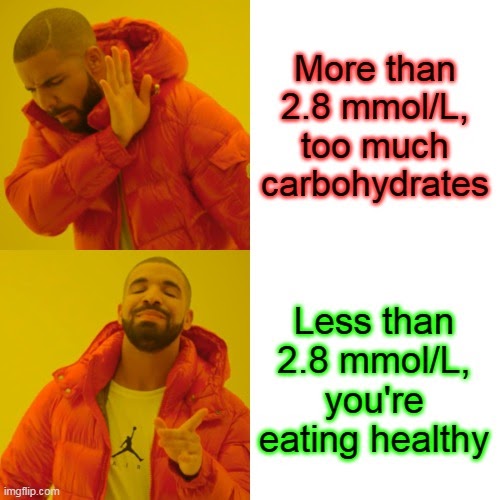 Special Features of One-Touch Devices
Fear of finger pricking prevents many people from regularly monitoring their blood glucose levels. New and improved lancing devices, such as the

OneTouch Delica

, alleviate this risk. 

The Advanced Glide Control System on the OneTouch Delica accurately directs the lancet in a quick, straight motion for a smooth and steady lancing experience.

Blood glucose meters such as

OneTouch Select Simple

 and

OneTouch Ultra Plus Flex

also help to make tracking your blood sugar easier and faster with high accuracy.

OneTouch Ultra Plus Flex meter requires only 2 -step testing, has higher accuracy and has ColorSureTM technology, which helps us detect whether you're in or out of range.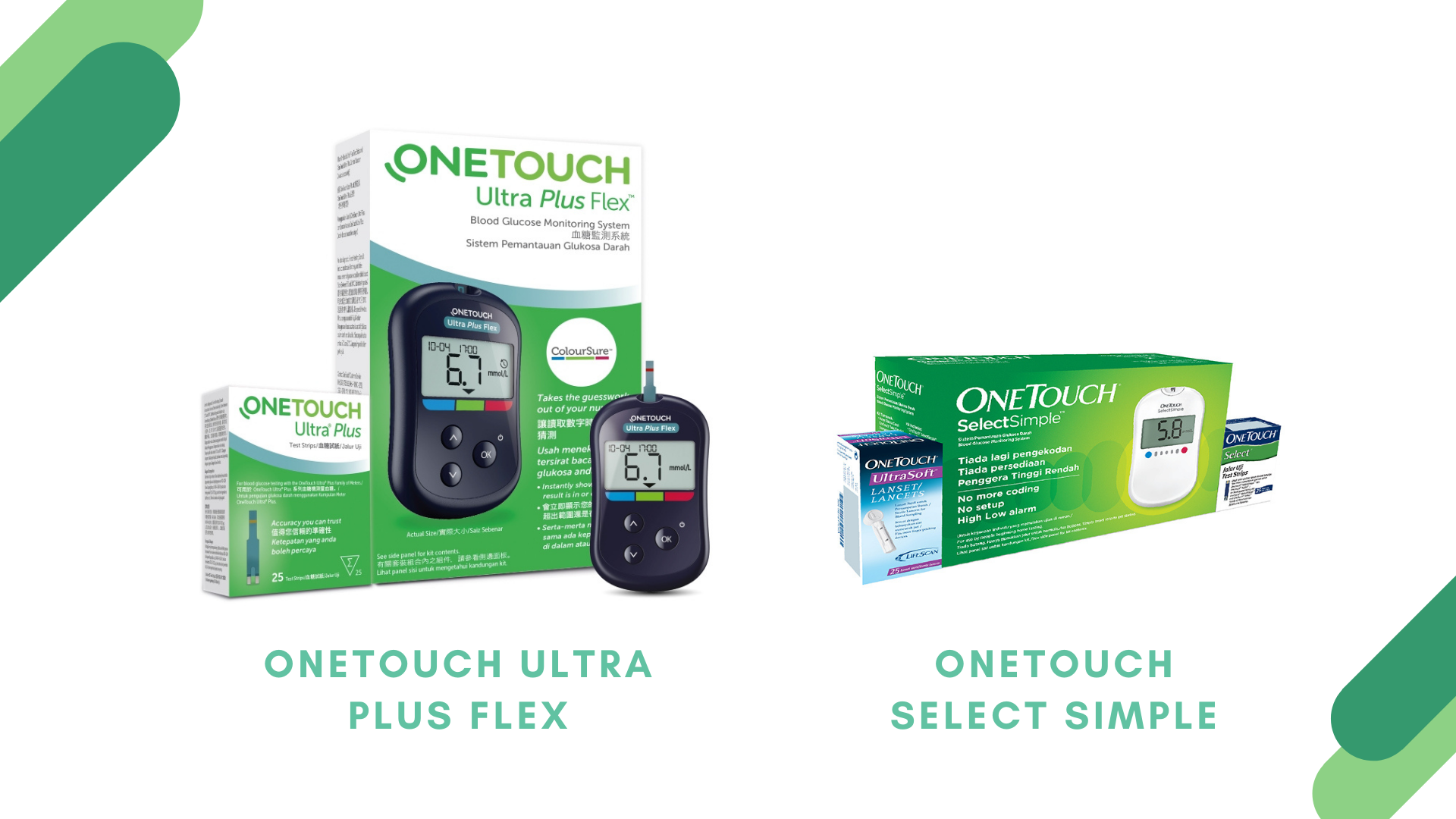 One Touch New User Program – Purchase 2 boxes of One Touch Ultra Plus Strip 25's at any CARiNG Pharmacy and get an One Touch Ultra Plus Flex meter for FREE!
*Valid until 31 July 2021. While stocks last.
Visit any CARiNG Pharmacy store for more information.
References:
Management of Type 2 Diabetes Mellitus (6th Edition). Ministry of Health Malaysia. (2020). Clinical Practice Guidelines.

Postprandial glycemia: a plea for the frequent use of delta postprandial glycaemia in the treatment of diabetic patients. G Salma, F Elgrably, E Larger, et al. (2005) Diabetes Department, Hotel Dieu Hospital, Paris, France.



A community awareness message brought to you by: