Steps to Stay Safe While Shopping at CARiNG
1. Allow our staff take your body temperature before letting you into our store.
2. Wear a face mask.
3. Sanitize your hands.
4. Practice social distancing while shopping and
queuing at the cashier.
5. We encourage cashless payments to minimize
potential contact with germs and viruses.
Serving The Community During The MCO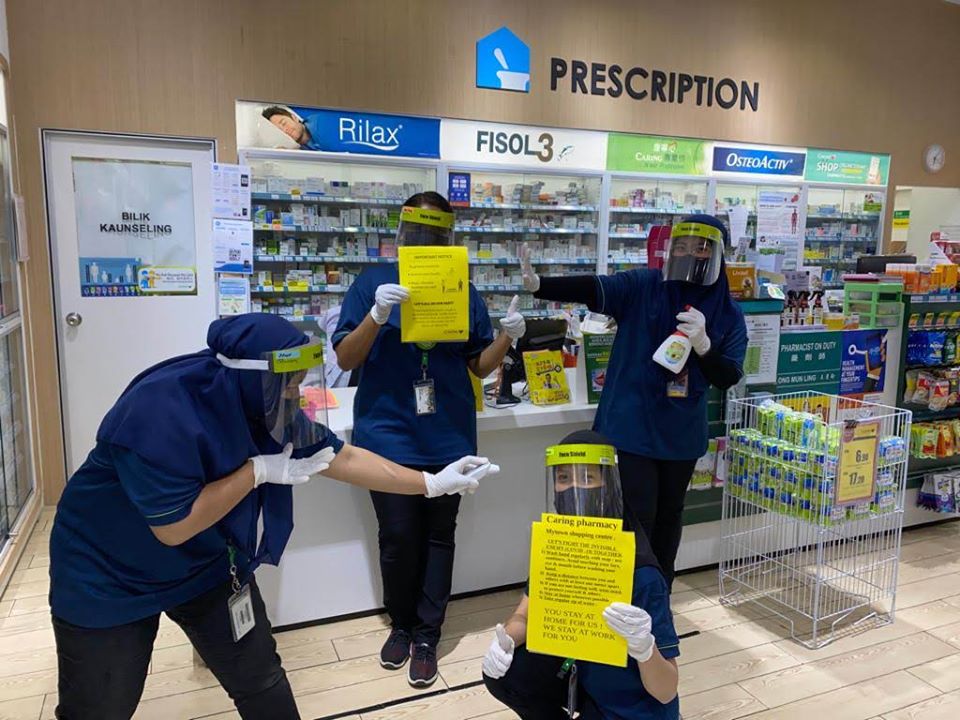 CARiNG Pharmacy remained open during the Movement Control Order (MCO) period in
order to fulfill our responsibility of serving the community in this time of need.
Our pharmacists and other staff took extra precautions such as wearing face masks as well as keeping their hands and the outlet clean and sanitized. Additionally, strict social distancing was adhered to while working in the store and interacting with customers.